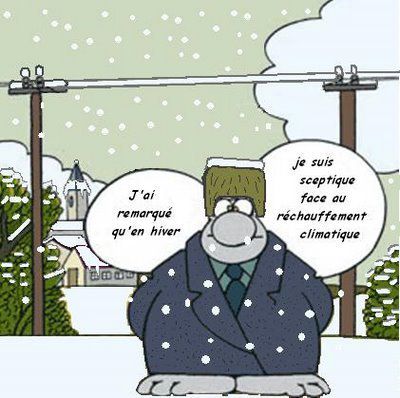 Friday, September 21, 2018, 11:33 AM - September snow records have already been broken in Alberta as rounds of snow put an end to the summer season. More shovel-able snow is forecast through Saturday with warnings to drivers for deteriorating road conditions. More on the snowfall amounts and timing, below
WEATHER HIGHLIGHTS:
---
Cold September air and rounds of snow gave parts of Alberta the "first widespread measured snowfall event" last week. The city of Edmonton (reported at Edmonton International Airport YEG) has actually experienced its snowiest September on record, with six consecutive days of snowfall and over 20 cm reported in total as of Friday. That beat the previous record of 12.9 cm back in 1965.
Snow was once again reported across the Capital region Friday morning as rounds of moisture bring more wintry weather.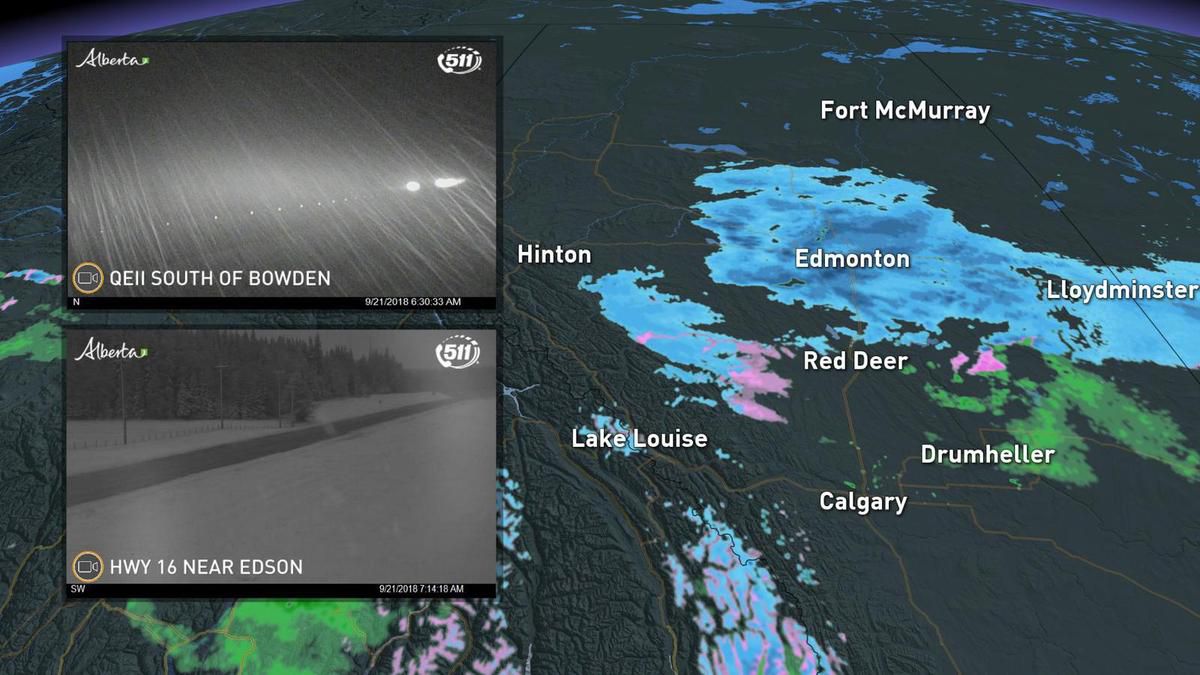 FRIDAY
A weak system is cruising over central Alberta Friday, dropping snow over the QEII and Yellowhead, including the City of Edmonton and cool rain showers near Calgary and Drumheller through the morning hours. The rain/snow mix will spread east across central Saskatchewan, mainly along the Yellowhead between Lloydminster and Saskatoon throughout the day, leaving scattered flurries across Alberta. Beware: This is just a teaser before the main event.
FRIDAY NIGHT THROUGH THE WEEKEND
A moisture-packed system spills over the Rockies Friday through Saturday from British Columbia, bringing a widespread swath of accumulating snowfall. Meanwhile, an Arctic high sliding south will add to the storm's potency, forcing cool easterly winds into the Foothills and creating upsloping conditions, enhancing snowfall for some regions.
Snow will first pick up in intensity throughout the Rockies, including Banff and Jasper, before invading the Foothills Friday afternoon and evening. Driving along the Icefields Parkway and Trans Canada, 11 and Yellowhead highways into the mountains will be slippery and potentially dangerous. Motorists are advised to drive with caution.
The snow will fall once again along the QEII starting Friday evening between Calgary and Edmonton and continue through Saturday with accumulating snowfall and patchy freezing rain south of Calgary.
CLICK TO PLAY: SNOW TIMING THROUGH SATURDAY
SNOW SPREADS ACROSS THE PRAIRIES
By Saturday morning, many residents across south-central Alberta and extending back into the Rockies will be waking up to shovel-able snow and temperatures struggling to pass the 0°C mark (aside from the far south). The snow will taper off Saturday night into flurries.
But the winter party doesn't stop there. Areas through central and southern Saskatchewan will see the rain/snow mix build again on Saturday, potentially targeting areas further south of the Yellowhead, including Saskatoon and Regina. Flakes may fall even all the way into southwestern Manitoba Saturday night through Sunday, although accumulation is not likely.
WATCH BELOW: MIXED REACTIONS FOR SUMMER SNOW
Calgary 2026: Olympic bid inching closer with new developments. Details below.