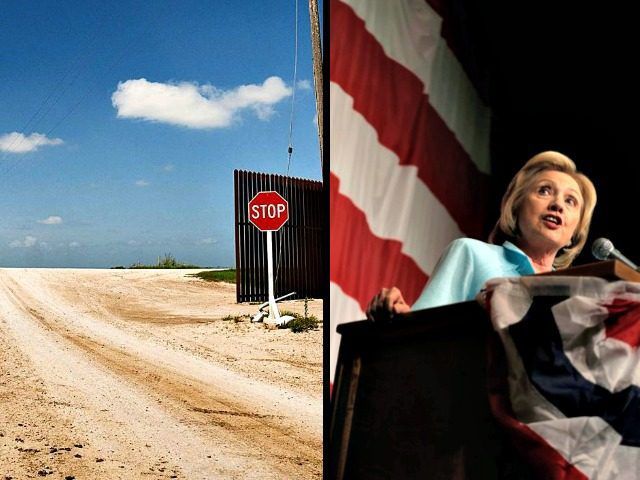 (= vers l'Union Nord Américaine)
Professional Republicans in the #NeverTrump movement continue to oppose the presumptive nominee selected by the GOP electorate and are now floating strategies to throw the election to Hillary Clinton.
However, an examination of Clinton's campaign promises reveals that Republicans who are willing to thwart Trump in favor of Clinton will be complicit in electing a President who would seek to bring about the complete and, possibly irreversible, dissolution of our nation's borders.
A review of Clinton's stated positions on the issue suggests she is perhaps the most extreme candidate on immigration ever to run for the office of the U.S. Presidency. Her views place her even further outside the mainstream of the American electorate than President Barack Obama, who systematically dismantled U.S. immigration law during his two terms in office.
Below are just a few of the extreme immigration positions held by Clinton.
(1) Expanding Unconstitutional Executive Amnesty
Perhaps one of the most radical aspects Clinton's open borders platform is that she is openly campaigning on defending and even expanding President Obama's unconstitutional executive amnesties.
"You can count on me to defend President Obama's executive actions on DACA and DAPA when I am president," Clinton said, referring to Obama's 2012 (DACA) and 2014 (DAPA) executive amnesties, which gave work permits and access to federal benefits to millions of illegal immigrants.
Clinton's campaign website states that, as President, she will "defend President Obama's executive actions to provide deportation relief for DREAMers and parents of Americans and lawful residents." Meaning, Clinton will allow millions of illegal immigrants to remain in the United States, receive work permits to legally fill American jobs, and get access to federal benefits paid for by U.S. taxpayers.
In addition, Clinton's website says she will "extend those actions to additional persons with sympathetic cases if Congress refuses to act."
If Congress continues its refusal to act on comprehensive immigration reform, Hillary will put in place a simple, straightforward, accessible system for parents of DREAMers and others with a history of service and contribution to their communities to be able to make their case and be eligible for deferred action as well.
However, as Sen. Jeff Sessions has pointed out, Congress has acted on so-called "comprehensive immigration reform" and it has rejected it. Sessions explains that the reason any executive-ordered amnesty is unconstitutional is because "the President's action erases the laws Congress has passed in order to implement laws Congress has refused to pass."
Sessions said that "Congress considered and rejected these changes to immigration law in 2006, 2007, 2010, 2013, and 2014."
While Clinton is pushing for immigration policies that would expand migration rates, polls show that the American electorate overwhelming wants immigration levels to be frozen or reduced—including 92% of the GOP electorate and 83% of the American electorate overall.
Moreover, according to an October Rasmussen survey, most Americans still oppose Obama's unconstitutional executive amnesty. A Kellyanne Conway poll found that by a 2-1 margin, voters believe that illegal immigrants should be encouraged to return home by shutting off their access to U.S. jobs and welfare.
(2) Amnesty Within 100 Days
Clinton has pledged to enact amnesty within her first 100 days in office. As NBC recently reported: "If elected, the former secretary of state has promised to build on President Obama's executive actions and introduce comprehensive immigration reform during her first 100 days in office."
Clinton's website has explained that by "comprehensive immigration reform," Clinton means full citizenship for illegal immigrants, which would give them welfare access, voting privileges, and the ability to bring over their family members through chain migration.
"As president, Hillary will fight for comprehensive immigration reform that provides a full and equal path to citizenship," Clinton's website states.
Full amnesty for the illegal immigrant population will cost U.S. taxpayers $6.3 trillion, according to a report from the Heritage Foundation.
Clinton's pledge for amnesty perhaps explains why she won the endorsement of open borders advocate Luis Gutierrez–who has previously said "I have only one loyalty… and that's to the immigrant community."
In return, Clinton has heaped praise on Gutierrez, declaring that "few people have done as much as Luis to make sure that when it comes to America's policies on immigration, those policies reflect America's values. He organizes, strategizes, preaches, teaches, inspires, cajoles, whatever it takes to keep this movement moving forward."
Interestingly, Paul Ryan also won the early endorsement of Gutierrez prior to being elected as House Speaker. As Bretibart News has previously reported, Ryan's views on foreign migration, foreign trade, and foreign wars are more similar to Hillary Clinton's views than those of GOP presumptive nominee Donald Trump.
(3) Freezing deportations
Clinton has said that, as President, that she will essentially freeze deportations.
"I would not deport children. I do not want to deport family members either," Clinton declared in March. Clinton's pledge not to enforce U.S. immigration law as President represents an essentially unprecedented departure from the nation's history of enforcing immigration law.
The Center for Immigration Studies' Mark Krikorian described Clinton's pledge as "a breathtaking step toward open borders."
As the Washington Post reported: "Clinton's pledge not to deport any illegal immigrants except violent criminals and terrorists represents a major break from President Obama, and it could vastly increase the number of people who would be allowed to stay in the country."
Clinton's vision erases entirely the protections that U.S. immigration laws are supposed to afford American citizens: such as protecting Americans from losing a job to an illegal immigrant, preventing the sapping of school and hospital resources, as well as defending the voting privileges and enfranchisement of U.S. citizens (giving citizenship to illegal immigrants allows them to cancel out the votes of native-born American citizens).
The implication of Clinton's platform– i.e. that illegal entry is not in and of itself a deportable offense–represents a central pillar of the open borders credo: namely, that millions of people can illegally come to the country, take jobs, attend U.S. schools, receive affirmative action, apply for federal benefits, and give birth to children who receive birthright citizenship.
Moreover, waiting until after a violent conviction has been obtained to deport an illegal alien means that immigration laws were enforced far too late–i.e. they were not enforced until after an American was victimized, raped, or murdered by a criminal alien. A federal policy that waits to enforce immigration laws until after there is a criminal conviction would mean admitting and releasing criminals by the hundreds of thousands, and letting them roam free until after they have committed a crime, and have been apprehended, tried, and convicted for that crime.
As Sen. Sessions has explained, immigration laws ought to remove criminal aliens before they are convicted of a violent crime. "Our goal should be to keep 100% of dangerous aliens out of the United States… we need to remove potentially violent offenders before they hurt innocent families—before the irreversible occurs."
(4) There's no need to secure the border because it's already "the most secure border we've ever had"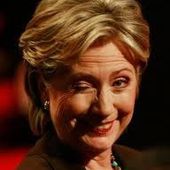 HILLARY CLINTON SAUVEE PAR LE SUICIDE DU COMPTABLE DU MACUMBA NIGHTS DE MARSEILLE - MOINS de BIENS PLUS de LIENS
John Ashe, ancien diplomate des Nations Unies à New York, et qui devait témoigner à charge contre Hillary Clinton dans les prochains jours, s'est endormi à côté de sa tronçonneuse qui s'est ...
http://www.brujitafr.fr/2016/07/hillary-clinton-sauvee-par-le-suicide-du-comptable-du-macumba-nights-de-marseille.html